Painting & Staining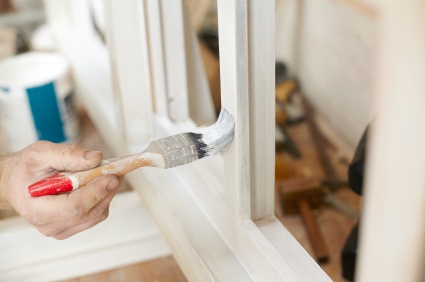 TC's Blinds & Tile Services understands that painting the interior and exterior of your home can dramatically increase its value, enhances its curb appeal, and enhance your happiness. To be done properly, they understand it requires the skills of a professional, with 24 years of experience. TC's Blinds & Tile Services offers painting services to help you freshen up the exterior and interior finish of your home, at a reasonable, affordable price.
---
Call for a FREE Quote
---
Professional Painting & Staining
TC's Blinds & Tile Services's professionals are experienced with all aspects of house painting, including full preparation of all woodwork and wall surfaces. They value their work, and take pride in their performance. Once all the painting is completed, they provide all cleanup and waste removal to ensure the job is completed properly.
TC's Blinds & Tile Services's Painting Services
Complete paint and repaint services for both interior and exterior
Repair or replacement of all woodwork including moldings and trim
Surface preparation including touch-up, wall repair, and sanding
Removal of existing damage caulk and caulking area debris
Application of new caulk
Paint and stain options for all interior and exterior
Full painting services that include the application of primer, enamel-based paints, latex-based paints, VOC paints or others.
Complete cleanup and waste removal
Why Choose TC's Blinds & Tile Services for Painting & Staining
Since 1999, TC's Blinds & Tile Services has been offering their clients affordable painting solutions at a reasonable price. They provide a full-service guarantee to ensure customer satisfaction for the work they perform. To receive a free quote, call TC's Blinds & Tile Services at (817) 961-9421, and speak with a customer service representative.
---
Call for Fast FREE Quote
---